Why do Viet Kieu Marry Vietnamese Girls in Vietnam
Vietnamese girls meet Viet Kieu at online dating services which is rapidly popular in last few years. Let me explain the term 'Viet Kieu'. 'Viet Kieu is a popular term that describes a group of Vietnamese people addressing in foreign countries including America, Canada, Australia, Italy, Germany, and others. People in Vietnam usually call them "Viet Kieu". Every year, there are thousands of Viet Kieu who go back to visit Vietnam, either in Saigon, Ho Chi Minh, Ha Noi, or other cities. The peak time that these Viet Kieu go there is around Vietnam New Year Eve on January. Some of them go there to visit their relatives and some go there to get married. They meet each other through the introduction from their friends or relatives. In addition, they meet with each other through Vietnamese American dating sites. On this article, I focus on how Vietnamese girls meet Viet Kieu online for dating and marriage.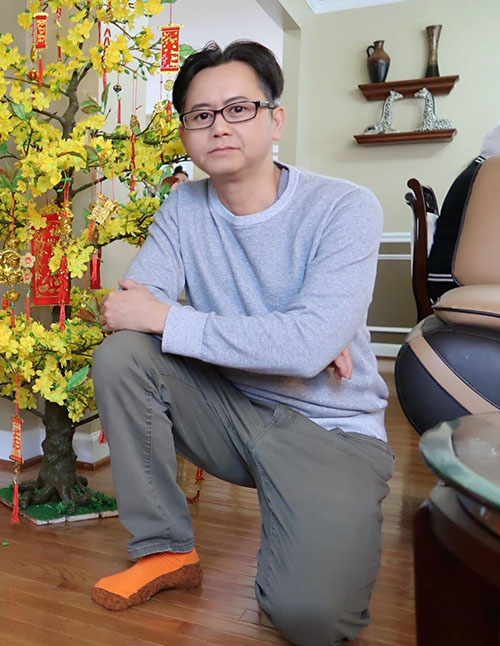 Looking for love and relationship online has become a phenomenon for Vietnamese singles. Popular dating sites created thousands of couples a year. Viet Kieu posts their personal ads on the Internet to look for Vietnamese girls. Most of them have a computer at home so the registration for a profile and search for girls are too convenient. They can do anytime they like. Vietnamese girls also post their profiles online to look for Viet Kieu. If a girl has a computer at home, she can register for a profile and search for Viet Kieu directly at home. If she does not have a computer, then she has to go to the Internet club to do this work. She must pay a small fee for using the Internet service.
Viet Kieu usually writes their personal ads in English because they are comfortable with this language. Vietnamese women write their profiles in Vietnam language because they are comfortable with this language. Some women in Vietnam write their ads in English because they want to look for both Viet Kieu and foreigners. Ads in English language are viewed more than ads in Vietnamese language. Since Vietnam women are too popular to the world today, many Western men look for Vietnamese wives. They even post beautiful photos on their profiles. Thousands of Viet Kieu and Vietnamese women get married with each other every year. This has become a phenomenon these days.
The main reason that a Viet Kieu come back to Vietnam and gets married is because he wants a young wife. Some Vietnamese women get married with the husbands who are older than them like 20 or 30 years old. In other words, a 60-years-old Vietnamese man can get married with a 25-years-old wife. You can see the difference in age for these marriages. Why do these girls want older guys like that? There is one primary thing that a younger Vietnamese wife wants from her older husband, that is, an opportunity to make money in a Western nation. In other words, when she comes to a Western country, she has a lot of opportunities to work and make money. In fact, she will have a better future in a Western country.
Every year, there are thousands of Viet Kieu come back to their original nation to marry Vietnamese girls and sponsor them to their new country. The primary reason is the beauty and good traits that local girls in Vietnam have. Most of Vietnam women who live in the West change a lot including their lifestyles and characteristics. Some of them still keep traditional customs but some follow the Western lifestyles. So, Viet Kieu want to go back to either Saigon, Ho Chi Minh, Hanoi, or any other cities in Vietnam to look for local girls to marry. What a Vietkieu looking for is a traditional lady who knows how to treat a man with respect, cook daily meals, and take good care of his family and children.
Why does a Viet Kieu marry with a Vietnam woman who lives in Vietnam? Why doesn't he find a girl in the West where he lives? As we mentioned above, local Vietnamese women are sweeter, traditional, and prettier. Another reason is that most Viet Kieu get married with Viet women who live in Vietnam don't have good jobs. In other words, most of them are poor. They have a hard time to find Vietnamese wives who live in the West because of their poorly economic situation. However, when a Viet Kieu comes back to Vietnam, he can spend his money there to show off to these girls because US money are valuable there. In other words, USA money is big over there.
Why do Vietnamese girls get married with Viet Kieu? Vietnam is a poor country that does not have many opportunities there. People don't have jobs to do. Western countries have many opportunities that help people to find jobs. The low jobs in the United States can pay you more than $1000 a month if you work full time (40 hours a week). This salary is too small if you live in USA but it is a huge number if you live in Vietnam. So, Vietnam women are attractive to these good opportunities in the West so they want to come here to work and make money. They can't make this much money in Vietnam. So, they eager to come to the Western nations and the only legal way to come is to get married with Vietkieu.
Viet Kieu live everywhere in the West, including USA, Australia, Italy, Canada, France, and others. A Viet Kieu knows local Vietnamese women through introduction from friends or relatives, as well as from Vietnam online dating services. Vietnamese dating sites are too popular to look for Vietnam women at any country. It does not cost you anything to find Vietnamese women who live in Vietnam. What they need is to register for a profile by writing either in English or Vietnamese. After your profile gets approved, you can search and interact with Viet girls.