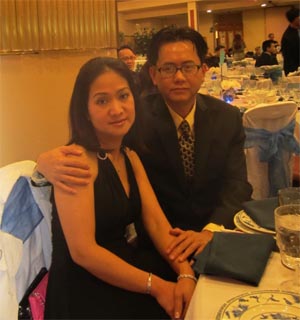 It Is Hard For Single Vietnamese Men Find A Decent Wife In The US
Vietnamese men have a hard time to find a decent wife in the United States of America or in other Western countries. One of the main reasons is that Vietnamese men outnumber women in these Western nations. Even though Vietnamese men who have high education and good career, many of them are still single. It is hard to find the girl that he wishes or dreams to have. Some of them have to choose a wife who is not on educated. I have some male friends who work as a software engineers, their wives are nail technicians. Are they happy? I think they are not but they have to live. Unless they come back to Viet Nam and marry a girl there, which they don't want to.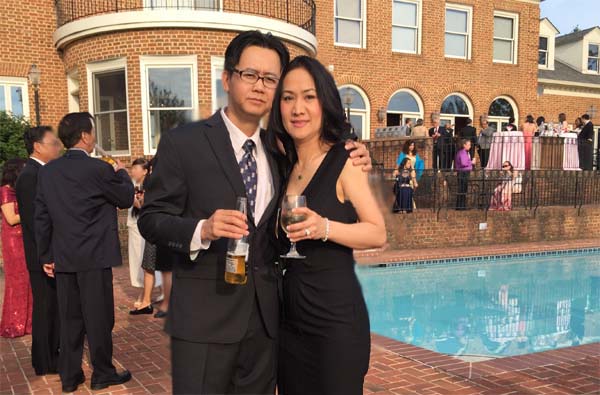 Well, they can find a Vietnamese wife who have the same educated level as theirs, but the physical appearance is under average. Oh, man, to balance between the education and the look, some of them must pick the wives who work in the nail shops. For those Vietnamese guys who don't have a degree, it is too hard to find a Viet wife in America, Canada, Australia and others. As you know, the Vietnamese men outnumber women so these ladies are proud of themselves. They dream of marrying a high-level educated man, even though they are not high educated. Generally speaking, if a Vietnamese girl who has a good outlook, she can get married with an educated man.
Also, thousands of single Vietnamese guys go back to Vietnam to find a decent wife. Usually, a man with good degree and career rarely do that. He'd rather pick a nail technician girl than go to Vietnam to get married with a high-degree girl. He has a chance to marry a pretty girl in the US. So, that's the reason many Vietnamese men are single in late 30s.
Once you are still in college, try to find a Vietnamese girlfriend. Don't wait until you graduate, it is late. It is too hard to have that chance after you work in an office. There are some Vietnamese students in school you can flirt with. Don't wait or you are late.
Why do men like to get married in Vietnam? What are the reasons why overseas Vietnamese want to return to their hometown to find common ideas?
Before deciding to leave the single life to get married, many Viet Kieu living in the US thought that they should go back to their hometown to get married? There are a lot of men in their 40s but still can't find a girl to marry in America. Being busy doing business and making a living in a foreign land makes it difficult for many overseas Vietnamese to find a lover to marry. There are many overseas men carrying suitcases to Vietnam to get married.
Many women also like to marry overseas Vietnamese because they think that they will "get rich", change their lives, go to the US to live happily, but is that true? is not?
Many of you want to go back to Vietnam to get married because in the US it is simply difficult to get married, basically.
Most men go back to Vietnam to get married because we do not have time to have dating, mainly to ask a "matchmaker" to introduce. As for those who come to the US to work as a worker, a restaurant or a manicure, it is very easy to "deactivate" because they are busy with their lives, busy making money, working, and wages are not high. then try to ask women in America do they pay attention to them or not?
Then, you use the "label" of Viet Kieu to go back to the country to find a wife, find a lover, capture the thoughts of many women that marrying Viet Kieu will change their lives. Vietnamese girls, especially those in the countryside, always have simple thoughts that when they go to America, they can change their lives, can earn a lot of money, help their families .
Many men, when taking their wives to the US for the first time, did not dare to let their wives know much, did not even let their wives go out, did not let them drive or go to school because they were afraid that they would "become disillusioned", "the needle in a long wrap the day will come ". My wife knows the truth, becomes bored, life is difficult, unlike what I thought it became a broken marriage. Many people say that bringing a wife to America is to bring a wife to someone else. It is also true because women want to have a happy life, at first you draw a beautiful perspective, but in the end, the life is poor, difficult, the woman is bored and will have to find someone. other qualifying for yourself.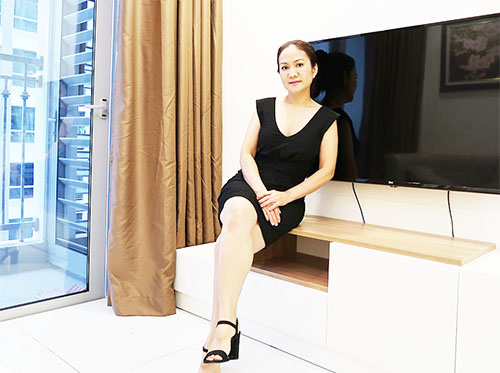 I suggest that Vietnamese women in Viet Nam to study carefully before getting married, and what is wrong with men? Do not hide it, just frankly say that there I also live hard there, not rich. If you can accept it, if you love me, you will both try hard. This will quickly make money and get rich quickly, and life will be stable if both of them try hard together.
There are many people who cannot get married in America because they cannot afford: The man is nearly 50, living in America with his mother. "I work the night shift, when I go home in the morning I just sleep, I don't have many friends to play with, I also have little contact with anyone."
"I came to America when I was an adult, so I had to work like a buffalo with a low salary, so I can't marry a Vietnamese wife here."