Vietnam Women and Vietnamese Girls with American Men
The primary reason that Viet single women get married with American men is because they are treated in a better manner. This is absolutely right because American guys pay more attention to the Western culture, such as giving flowers to girls they like, buying presents to women, and others. Girls usually like such things so they fall for that. However, the inside of loving is almost the same when comparing between Vietnamese men and American men. Viet guys love their wives not from outside but inside. You do not see a Vietnamese man open the car's door for his wife does not mean that they do not love their wives. An American guy always opens the car's door for his wife. Most women loves this outside's attitude.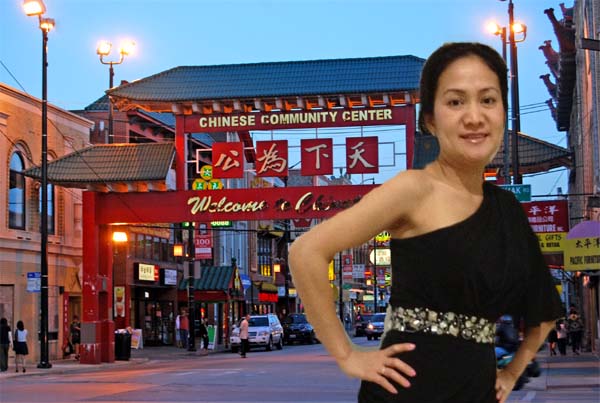 Vietnam single girls like American men is because they can learn English better. The way they communicate with each other every day. Of course, she learns in a faster way when talking to her husband every day. Her English will be improving faster including reading, writing, and speaking. That is right. When you speak just one language at the time, you will speak better than a personal who speaks two languages at the time. Viet women also like to get married with American guys is because they are strong. Of course, most American men are bigger and taller than Vietnamese men. In fact, most women like strong men so they feel safer when walking behind their men. There is nothing wrong about this.
Vietnamese girls and women are about 5 feet 3 inches on average, American men are taller than their wives a lot. However, they look great to each other. Short girls can wear high hills, certainly. On average, most couples between a Viet lady and an American man look wonderful because the guy is always taller than the girl a lot. When a Vietnam girl walking with American man, she feels proud of herself and feels safe. When you walk behind a strong tall guy, you will feel safer, of course. I met with some couples in school. Most single American men who get married with Viet women are gentle. They are too gentle that sometimes I think Vietnamese women will take control of their husbands. Because of his gentleman, Vietnam women love that.
Most single Vietnam women who got married with American men have beautiful children. The two types of blood are combined resulting pretty children of half Vietnamese and American. I saw too many interracial couples walking on street or at shopping center, I just want to look at their children. They look so pretty. However, how did these interracial couples find each other? Vietsingle dating service is the place to find Vietnam singles and American singles. In fact, looking for Vietnamese single women and American men is easy and common these days at Viet singles dating services. You can join for free, search for free, and interact with all Vietnamese singles for free. You should take an action today to find beautiful single Viet women or American men at no cost.