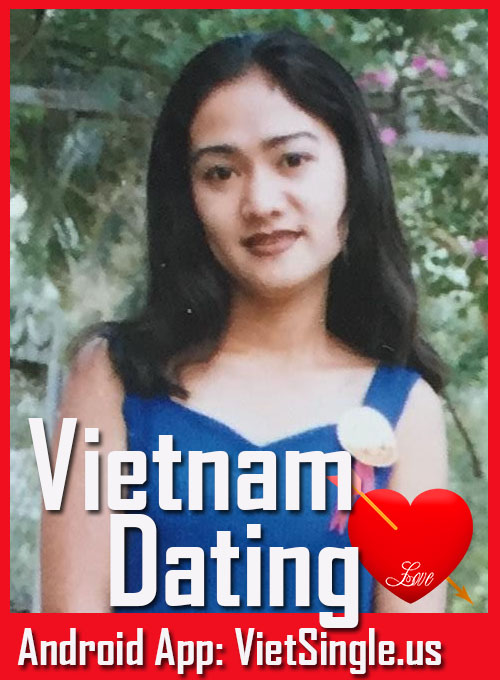 My Vietnamese American boyfriend calls me late
In the rainy season, it rains from morning to night, and it is cloudy with a cold air. Living alone, sleeping alone, burying in a blanket, listening to the sound of rain dropping on the metal roof making people feel even more sad. Suddenly the phone rang, stroked once, the woman looked at her watch, it was already 23 o'clock, why are you calling this time?

Vietnamese American boyfriends calls their girlfriends in Vietnam late
Hello! The woman asked. On the other side of the phone, a warm, gentle sound poured into the ear, it was the voice of a man who called her:
Have you slept yet? Are you tired today?
She thought: Why call this time? It's bed time. I'm about to sleep. Well that's fine, for expatriates from Vietnam, evenings in Vietnam are daytime in America, you call it right, you can't blame them. But who you are ? Single or single mom? If you give permission, that person will call you during this time frame! You guys just love video calling to see her face. It is natural for women to go to bed wearing pajamas, every nightgown is fragile and sexy that cannot cover the whole woman's body. But if you need to cover it, just let it be cool, even if you can't wear it, it feels comfortable.
The woman replied:
I'm going to sleep, I'm not tired, just sleepy.
Hearing what he asked which seems to care about her, she is not tired! Her voice to her boyfriend was equally sweet and warm. The quiet atmosphere of the night, words exchanged and exchanged with the sound of rain made the story of two people in love with no end, even more dramatic and poetic. At night is the time when the human body is relaxed after a hard working day, which is also the softest, most emotional space. As long as someone asks a question, they make up an unconscious romantic story that the insider cannot explain why he behaves like this. Well, life is very short, just giving love with sweet words to someone is also a way to bring love to myself.
Say that, it's not that simple, guys. It's the same for women and men, it's the same. When romantic words of love are exchanged at this sensitive hour, there is no need to see each other's image because the two already know each other so well. Just call and hear the sound, close your eyes, feel the sweet sounds of both of them and emotions will rise, the level of excitement will peak, you will see your body heat up and desire arises. . This only happens when both must have necessary and sufficient conditions such as:
– It's been a long enough time to know each other.
– There are emotions, vibrations.
– Understand, feel each other's thoughts …..
Well, you guys understand, I said it was bad again. Emotions of the two bring each other only sublimation for a few minutes, it brings a feeling of happiness, happiness, and stress reduction. But this feeling does not last for too long in your body, comes very quickly, goes very quickly, leaves frustration, uncomfortable, you just want that person to be with you right now. But okay, get up to drink a glass of juice and then close your eyes, you will find your sleep come very quickly, a good long sleep. Trust me guys, for those of you who haven't felt this before, give it a try!
Another sensitive time slot is the early morning! At around 5:00 a.m., when you're sleepy curled up in a blanket. Just hearing the other person's phone ring, a warm voice chirped:
Have you woken up? How's my sleep? Do you dream about me?
God ! This is the only way to die, really die! You will feel so happy when someone cares. According to psychologists say: When you wake up, the first thing you think of that person is that you already love that person. Early in the morning is the time when your body has the most energy, the most excitement, the hormones glow in your body, it just wants to be immediately released from your body, creating a feeling of ultimate happiness …. You guys feel it and keep thinking. The person who is writing also feels happy now. God, that's so cool.
I repeat it again! In order to bring the best feeling to the body as described above, you should receive in these 2 hours by audio call, no picture. When listening and answering, close your eyes, speak in your breath, listen enough, respond slowly in a state of unconsciousness, purely with emotion, let this state sink in the still space of space. Here, there are no limits to the conversation, you will feel your post is correct. It's just you guys hiding it! As a human being, what can be hidden will be hidden. But no wonder you guys, please confess your feelings at that moment to let him know, the happiness of both will overflow.
Excellent, everybody! Who says online love is not real, not true, doesn't bring emotions and so on. This is the story of me knowing and dating a Vietnamese American man from Vietnam dating app VS.
There you are, as long as you wait patiently, love will come to you. Accept it honestly, and you will only meet that person in the pure. Wish you find sweet and romantic lover on this Vietnam dating site.