There has never been such a hot and urgent need to find a date or love as it is now. Is it possible that in addition to making money, you need a true love for your heart? Have you ever wondered what your heart needs? I bet it will answer: I want love! So please do not be too selfish and indulge with your emotions. Fortunately, most young people today are confident with their looks, ability to communicate, knowledge, and financial independence, so they participate in dating and marriage game show programs. However, these are game shows that belong to the most popular group on television in many countries, especially Japan. Currently in Vietnam, a series of dating game show programs have been covered all over the small screen TVs such as: Wanna date, The choice, Who is single, Come in love, Choose a husband.
But not everyone is confident and brave enough to join these shows on TVs. Walking around the dating and matchmaking game show, we feel like the programs broadcast on TV are only for young successful people and famous freelance actors. This is the stage for them to prove their acting ability. Only a few of you are really lucky to be called and selected. So to join the program If you want to date, you must go to the online registration website according to the available form and wait for the the hosts to call. You have to wait for the organizers to find the right people, right interests you need, they will call you. There are only 2 recording sessions for 4 couples a week, but the number of successful button presses is only 50%. Meanwhile, hundreds of thousands of records were sent. So how long do you have to wait? For a long time, sometimes 3 or 4 years, then your time, emotions, and expectations will be no longer exciting. It is not to mention that when couples are brought together to take their hands out to find out, it is completely different. So you think, what percentage will the successful marriage be? 10%.
Even many single people dare not participate in these programs, especially single Vietnamese women. Because if they get rejected, they will feel hurt, shy with friends and colleagues.
I would like to recommend some reputable and effective dating sites to find a date. The realm of love is immense. We should be realistic. Get rid of your narcissism to register your personal ad online, and find that special person. We are living in the 21st century, why don't we take advantage of 4.0 technology to find friends and date online. We save a lot of time compared to the traditional way of dating?
Today, technology is strongly developed to serve the needs of people, including online dating. Slowly, secretly, many options, but very effective especially for securing your identity, which is find a boyfriend or girlfriend on the website. Here I would like to introduce to you some of the most popular dating websites today that young people have known. But you still do not know all the interactive features of each website.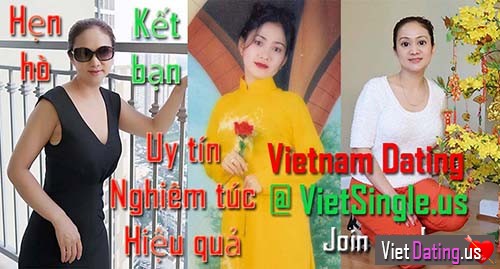 Vietnamcupid.com review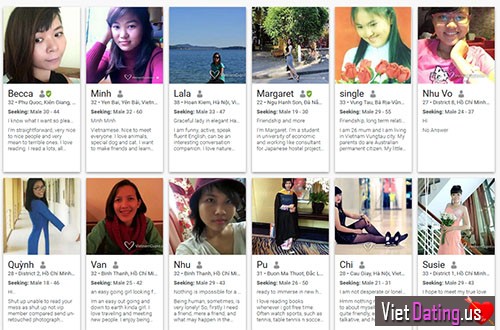 This is a website that has a fairly large database that many Vietnamese singles and foreigners join to find Vietnamese women and men. You only need to write in the profile of age, interests, and qualifications that the dating system will choose the right person to send you an email. But depending on the package you participate in paying each level from beginner to advanced. The Website also organizes promotions by offering discounts on holiday packages. The way you apply for your profile is also very different. This is the only web that requires you to take a passport photo or a 2-sided ID card and take a real photo with your webcam to verify your real identity with two steps. Another special thing is that when you cancel your profile no longer participate, the web will save your profile by email notification number. On a beautiful day of excitement, you come to request to reopen your profile, you just go to open the email to get the code to restore your profile and join again without registering a new profile. Therefore, it can be said: Vietnamcupid is good Vietnam dating site!
Match.com review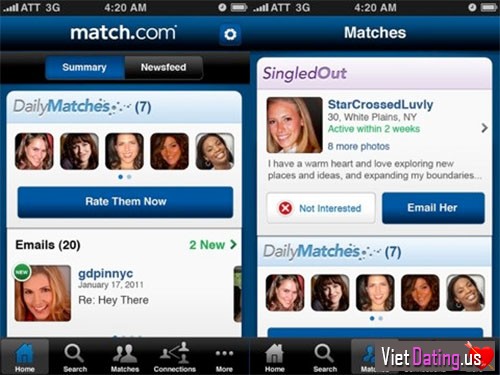 It was developed a long time ago in the US and still works very well. It's Match. com, the web has a long history of successfully connecting many couples around the world. The web will find people with the same matching keywords that match you and send them to email for you. But to get in touch with that person, you have to pay a fee. Because the head office is located in the US and more than 10 offices are located in other countries such as: France, Italy, Japan, England ... so the fee is very expensive and it translates into 15 different languages.
Dating.com review
One of the websites that have been heavily advertised on social networking sites cannot be ignored is Dating. com. This is the website that is most engaged by young people in the world because of its own identity that you can live stream lively in the web. Unlimited email messages. But to read the letters you have to pay fees, the fee will be limited word by word. Especially the number of interactions is very large, if you are a newcomer, you can receive 300 letters a day from email, you can use all services for free within 1 month. Then the 2nd month you have to pay if you want to read the letter. If you are lazy to log into the web, the web will remind you all day.
Badoo.com review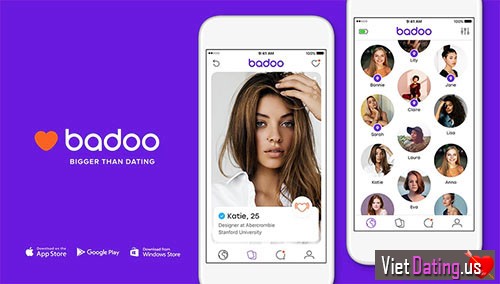 This dating site is for Indians and Middle Eastern singles in these countries. This is the web with the most languages, over 25 languages. Why so much? Because the Muslim people have not unified the country. They live widely on all continents, so they don't have their own official language, so the website is used in many languages ​​and the fee is very special. You can text and post photos and videos. However, to stand out from all these and enjoy all of the above services, you have to pay as much as possible.
Vietsingle.us review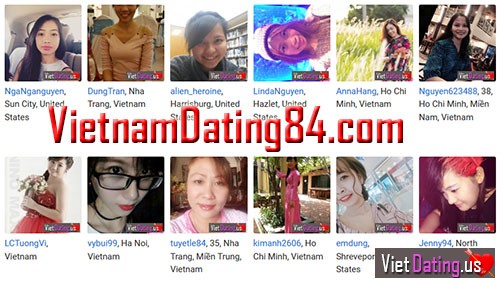 This is a Vietnamese dating website created by a Vietnamese-American team in two languages, which is English and Vietnamese. The difference here is that Vietnam dating is a bridge connecting overseas Vietnamese who have not yet had the conditions to marry Vietnamese in the country. There a Vietnamese version of this website called Vietdating.us. You only need to register your profile 1 time, your profile will be synchronized in these 2 websites and the efficiency will be very high. Other dating websites do not have such options, if you prefer to visit other websites in the same exchange system, you must register a completely new profile. If Vietnam cupid limits the exchange of friends according to different levels, Dating asks you pay fees to read the messages and limited text messages, Vietnam dating does not limit anything. You only need to pay 1 time for one website, the recipient of the message does not pay any extra money. Vietnam dating has been around for 17 years, but has started to charge membership fee on June 2020 with a cheap fee to be suitable for Vietnamese and foreign singles. This is a remarkable feature compared to a fledgling website like this Vietnamese dating site. In addition, the web also reserves a private space so you can share happy and sad stories from the life that you have experienced. This website works very effectively and reputably, full of responsibility with email and telephone support.
Young people today are completely in control of their lives. With the smartphone in hand, you can swipe right, swipe left, turn on the app that is an easy opportunity to find a partner in your hand. It empowers to create equality and freedom for all singles to participate. Whether you are a rich man, a businessman or a new graduate student, a poor worker, you can join Vietnamese dating sites to find your life partner. In real life, you may be a quiet, dry person, unable to talk to, or flirting, but in online dating, you see you are different and sociable. You can easily share your honest feelings through the words from our heart to your thoughts.
Dear friends, most of the dating websites above and many others charge fees, there is no free service. Many people think that it is expensive and ineffective to join paid dating services. You know what? Free online dating is more effective and serious! If you are serious, you are really looking for the other half of your life then don't hesitate to pay. This will make your dating experience much more optimal, and your identity will be kept secured.
Vietnamese dating online is an inevitable trend that connects you with a lover. So what are you waiting for? You can choose one of the websites above that you like, then register a profile and find a partner for you.
Be confident and patient. Good luck.