There are many non-Vietnamese guys who shared their experiences about how to date a Vietnamese girl. I have to go, "Really?". Some of them have never been in Vietnam and some only traveled there for one or two times, do they really know well about Vietnamese girls in terms of dating and marriage? So, guys, here is the true tips of dating a Vietnamese girl from a native- Vietnamese woman's experience.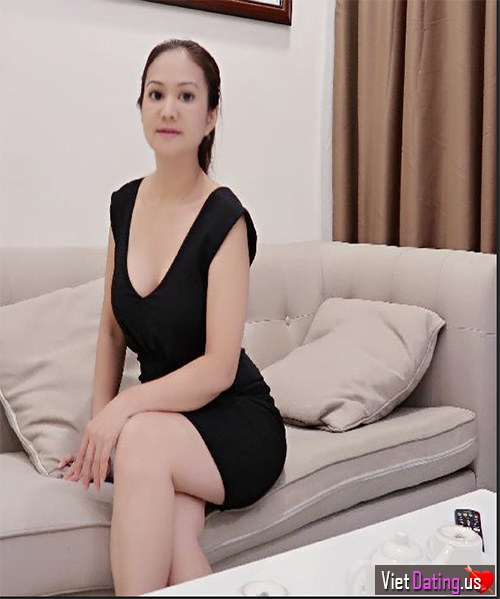 Vietnam (UK: (About this sound listen);[10] Vietnamese: Viet Nam (About this sound listen)), officially the Socialist Republic of Vietnam (Vietnamese: Cong hòa xã hoi chu nghia Viet Nam (About this sound listen)), is the easternmost country on the Indochina Peninsula in Southeast Asia. With an estimated 94.6 million inhabitants as of 2016, it is the world's 14th-most-populous country, and the ninth-most-populous Asian country. Vietnam is bordered by China to the north, Laos to the northwest, Cambodia to the southwest, Thailand across the Gulf of Thailand to the southwest, and the Philippines, Malaysia and Indonesia across the South China Sea to the east and southeast.[d] Its capital city has been Hanoi since the reunification of North and South Vietnam in 1976, with Ho Chi Minh City as the most populous city.

Vietnamese girls are stunning. They are lovely by both physical appearance and personality. A Vietnamese woman is looking for a husband whom she can grow old with. She likes to find an honest man that take action, not by words. Vietnamese women are jealous because they love their husband. The more love they give is the more jealousy they have. You have to make her feel safe about your true love. Don't try to cheat on her. She's going to find out sooner or later. She will check your computer or phone at some point if she thinks you have an affair with another woman. Trust me on this, guys, she will do that.

If you are a Westerner who go to Vietnam to visit her the first time, then you should spend some time to study the culture a little bit. When you just get off the Tan Son Nhat airport, you will see millions of motorbikes on the road. When she takes you to some places, try to help her move her motorbikes because it is heavy.
Vietnamese ladies are tight to their family and relatives. You need to respect her parents and be high-scored by her siblings and relatives. So, being friendly with her family is very important to win her heart. Believe me, when you win her heart, you are the king of her life.

Vietnamese girls eat foods and usually dip with fish sauce or even sauce made of fermented fish. You can go with her and give it a try. You will have some experience about Vietnamese food. Remember, you are expected to pay for all meals, including breakfast, lunch and dinner in Vietnam. It's culture. She is not using you, but it's the way it works in Viet Nam. Guys are supposed to pay for meals when dating in a restaurant.

Looks matter to her. Vietnamese girls are very nice and shallow. You must take good care of your looks before going out with her. Flirting is an important part of dating process with a Viet girl, it relates to social interaction that She is proud of, in front of other people. She is proud from the public view. This is, I think, part of the culture too.

It doesn't matter where she lives in Vietnam, in small cities or in big cities like Hanoi or Saigon (Ho Chi Minh city), you will treat her the good way, keep flirting her even though you marry her already. If you are an expat, then you might know more about Vietnamese culture than a tourist. However, no matter how much she has a crush on you, she won't do the chasing. You have to do it at first. She can run for a short distance, but you must do the move. It's Vietnamese culture. So, when you like her, make the initial chase.

Communication is the key to every successful relationship with a Vietnamese woman. Don't try to guess what she says. If she has a lot of accent in speaking English that you don't quite understand her thoroughly, then ask her to explain. Don't assume you understand it clearly. You should ask her to get the correct response.

Don't try to get her on the bed in the first date. Even though Vietnamese people share norms with the world and sex is part of the healthy relationship. However, trying to have sex with her on the first date may make you become a non-serious man. You need to build trust over time so it takes time to win her heart. If you know her from a Vietnamese dating site and have been chatting with her for a few months, then this is a different story. You and her know each other very well then you don't have to wait to get her on bed in the first date you arrive in Vietnam to meet her.

I think the most important secret of dating Vietnamese women is for her to feel that you can protect and care for her. According to the Vietnam culture, the man is expected to be the provider for the family. If you are taking her to dinner, then you ask her to share the bills, it is wrong. So, don't do that or she will go "is this guy from another planet?".
In summary, I list some characteristics about Vietnamese women:

1. Vietnamese single women are independent
They work hard and can take care of themselves. During a marital journey, if you are laid off, then she can work to take care of the bills.

2. She wants you but she doesn't need you
Whether or not you are strong on the bed, she will stay with you. When you win her heart, you marry her for life. However, if you cheat on her, then she won't forgive you.

3. Vietnamese women are family oriented
It's part of the culture. She ties to her family and relatives.When you marry her,She will cook daily meals.She will take good care of you when you are sick.She will take good care of your kids.

4. Vietnamese ladies are submissive


5. Women in Vietnam have beautiful physical appearance

Vietnamese women are the most stunning women in the South East Asia. If you have seen other Asian women such as Thai, Cambodian, Filipina, Korean, Chinese, Japanese and etc., then you will conclude that Vietnamese women are prettiest.

6. Vietnamese girls are loyal and respectful
They consider marriage as a life-time commitment. They respect elders.

7. Vietnamese girlfriends take good care of their boyfriends
When dating her, you will be asked this kind of questions, "honey, are you thirsty? are you hungry? would you like something to eat or drink? and so on.

Are you sleepy now? If not, then let's talk about what Vietnamese like in a man.

1. She wants to have a serious relationship. Be honest. This is the utmost important thing she wants in a relationship.

2. She wants to live in a great country to have gender freedom, safety in everything. That's why she chooses you, a Western man. It doesn't matter you are Caucasian or White, Black, Asian, Hispanic and so on, you live in the West like Canada, Australia or the US, she will choose you.

3. She wants a good man who treats her with respects. Don't ever treat her like crap, she will leave you. You need to remember this, she wants you but she doesn't need you.

As you know, in Vietnam, about 50% of Vietnamese women are victims of domestic violence. If you treat her in a good manner, then you will be a king of her heart. She will do whatever you want.

4. She wants a romantic guy, certainly. You should give her flowers and presents on special occasions.

5. She wants you to be a decision maker when choosing the place to date. You need to lead her during the dating process.

6. She doesn't want to hear about your past girlfriends. Don't be proud to show off your past relationships, you will loose the point.

7. Most Vietnamese women are Buddhism, so you don't have to mention about your religion. She doesn't care.

8. She doesn't care much about your age. Most Vietnamese girls get married at the young age, from 18 to 26 years old. If you are 45 to 50 years old, then you can find a 26-year-old woman in Viet Nam at ease. In fact, most of single girls in Vietnam prefer to get married with an older man.

9. She doesn't want to have sex on the first date. Don't try to get her on bed until you win her heart.

10. She wants you to respect her parents and siblings.

Where to meet a Vietnamese girl?

Try to chat with her through a Vietnamese dating site in USA. Don't just go to a club to meet her, it is harder. You should go sign up a personal profile at an Internet dating site. Contact with other girls you like, then chat with them first until she feels comfortable to meet you face to face. As you know, most Vietnamese women are shy at first, so you should try to chat with her online before meeting her in person.