I am Tony. I am a Vietnamese American who lives in the US. I developed Viet single to hookup single Vietnamese women with Western men. There are thousands of relationships created every year. Vietnamese dating sites such as Vietnam dating site Vietsingle works well. On this clip, I am speaking about why you should choose Vietnamese women for marriage.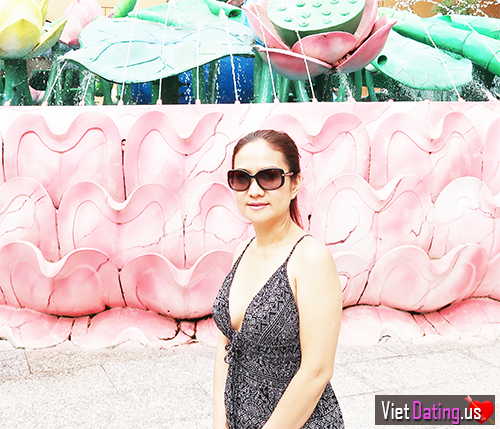 Vietnamese women are the most stunning women on the world. They are popular for their physical appearance and personality. They are caring and responsible. Close family ties, respecting elders, and serving her husband like a king of their life. They are an ideal wife for any man. Even though many of them were born or raised in the West such as the US, Canada, Australia, they still keep the traditional custom values.
Every year, there are thousands of Western guys fly to Vietnam and get married with Vietnamese women. They know each other through introductions from family or friends, as well as the online dating services.
Vietnamese women are kind and charming. They have strong character but they are submissive to their husband. They've been taught to be good girl since the childhood. When you are her husband, you will recognize how patient, kind, generous, and supportive she is. Even on the arguments, she chooses a way to be quiet and listening. Then, when your angry is over, she will gently talk to you with soft and sweet voice. And, your relationship gets back to normal.
Vietnamese women are smart, educated and hard working. Many of Vietnamese women have high education degrees when they live in the West. Those who work at nail shops work so hard to take care of their family. They can work 12 hours a day, but still cook daily meals for the family.
I think Vietnamese women are good for marriage. They are family oriented. They are more than beauty and physical appearance. They have extraordinary skills to make your house a warm home. They can keep an organized home, cook delicious daily meals, and take good care of their husband and children. Especially, they are faithful and trustworthy to their husband.
Your looks and age doesn't matter to most Vietnamese women. Even you are 50 years old, you can get married with a 30-year old woman in Vietnam. If you are bald or fat, you are still able to find a young wife in Vietnam. What she is looking for is a man who treats her with respects. It doesn't matter whether or not you are strong in bed, she still stays with you. Your personality and the way you treat her is the utmost important for her.
I heard that some men complain about gold diggers of Vietnamese women. You know what? Only some ladies in Vietnam try to get your money. Most of them are not gold diggers. It doesn't mean that they will accept a man without job. They want security for the family. They are looking for a man who can take care of themselves.
Vietnamese women are not easy-come and easy-go. When you know her online, try to be friends first. It takes some time to win her heart. When she is your wife, you may be a king of her heart. She wants to have a safe and long term marriage.
You should be friendly to her by giving her sweet conversation.
Make her feel safe on your love by giving her flowers special occasions.
Don't try to get her on bed too early because she may think you are not serious but just want to have sex.
You should respect her family and relatives.
In summary, there are some reasons to marry a Vietnamese woman:
Vietnamese women are popular for their physical appearance and personality.
They are caring, patient and understanding.
They are generous and supportive.
They believe in a one-man one-woman relationship.
They consider family before money.
They are extraordinary home keepers.
They are hard workers.
If you are a foreigner looking for a woman in Vietnam or in the West, then you should ask your friends to hook you up. For those who don't have any introduction from families or friends, you should find her at Vietnamese dating sites such as Vietdating. us in Vietnamese and Vietsingle .us in English.
I am Tony. I am Vietnamese. I developed Vietdating.us to hookup single Vietnamese women with Western men. The best place to look for Vietnamese women is the Vietnamese dating sites. You know why? It is the most convenient and effective way to find and date a Vietnamese woman.
Are Vietnamese Women GOLD DIGGERS on Dating & Marriage?
The answer is NO. Vietnamese women are the most stunning women in the Southeast Asia because of their physical appearance and personality as well as caring, patient and understanding, generous and supportive.
PS: If you are a foreigner looking for a woman in Vietnam or in the West, then you should ask your friends to hook you