Vietnamese women is no doubt the pride for Asian beauty. No wondering there are many Western men pursuing the dream of marrying a Vietnamese woman. Nowadays the online dating is too popular that is even more successful than real-life dating. Long distance love is getting shorter because of the convenience of the Internet that brings people together. You can see each other by a video chat. Woh, that's great.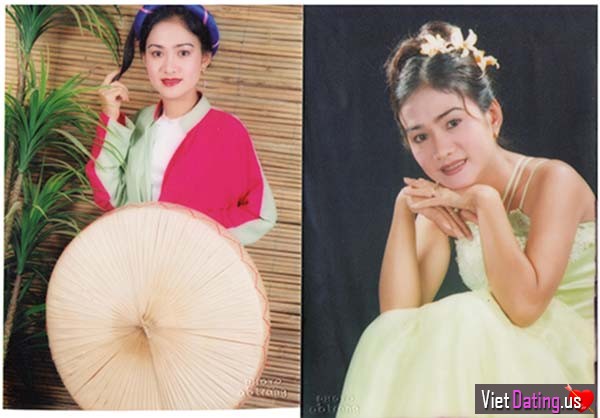 Single women in Vietnam and in the West are popular to the West because of their personality and physical beauty. After the Vietnam War 1975, there are thousands of people from this country migrated to the US, Canada, Australia and so on, by political refugees and/or economic reasons. What's special about these women in Vietnam and why many Western men pursuing the dream of having a Vietnamese bride? Let's find out some unique characters about them.

Mail order brides is the old term that people call, where single men can actually pay money to buy a bride. As in this modern century, the expression of buy a bride is no longer used, except countryside areas of Vietnam where girls are not educated and poor, so they are willing to accept Chinese, Korean and Taiwanese men to be their husband. In other words, many single men from China, Korea and Taiwan come to Vietnam to find young girls who are from 18 to 28 years old. They pay some money for the girl's parents to get married with her. These girls have no choice because they are poor so they want to change their life to come to a new country for better opportunity. Therefore, there are many old man young woman marriage relationships happen, even in this 21st century in Viet Nam.

Asian men can still actually buy Vietnamese brides. I personally don't think Western men can do the same thing. Most of Vietnamese girls do like to get married with a Western husband. No doubt about that. They think men in the West treat the woman in better manner than Asian man does. Most of these girls speak English so they will communicate in English. In Vietdating dating website, you can browse all girls who write English in their personal profiles, that mean they want to find a Western husband. This is kind of online international dating in stead of mail order bride service. The modernized mail order brides are the girls looking for a husband oversea. Vietdating dating site provides them a way to make it easier on their demands.

Why are Vietnamese women interested in Western men?
The most important thing you, Western men, have is the beautiful physical structure. You are tall and strong. They love you because of the strong physical body-built. The second thing is the way you treat them with respects. Most Vietnamese men don't say I love you after they get married. Most Vietnamese men don't even kiss their wife after they get married. However, you do both every hour, every day, so they love you.

When you are seeking a Vietnamese woman on the Internet, you should be aware of online dating scams. They are not real girls in Vietnam. They are from other countries like Nigeria, Senegal, South Africans, etc. They act like Vietnamese women to scam your money. If you think any girl is scam, then please contact us immediately. Don't believe any girl you meet online. Don't send money with any woman you meet online. Love is not about money.

Just like any Asian women in Asia, women in Vietnam are charming and unique. They just longs for real love and care from you, not your money. They consider marriage as a life-long commitment. They don't get divorced because you get laid off from work or struggled with your financial situation. They love you and willing to share all joyful and sad things in life.

Are you still thinking that Vietnamese women are the same as other Asian babes? No, they are different. There are many dating sites like Asian dating, Vietnamese cupid where you can find a single woman but Vietdating.us provides you more opportunities to find a perfect life match. I am a Vietnamese so I know what exactly Vietnamese women are looking for in a man.

So, how do you find a Vietnamese bride?
1. Create a personal profile to introduce yourself. Post well-made pictures of yourself to increase percentage of success on a dating website.
2. Once your profile is active, you try to contact any Vietnamese girl you like.
3. You should read our blog to understand about Vietnam culture.

P.S. If you don't want to create a profile but interested in Vietnamese mail order brides, then you can contact us.