Vietnamese Women Are Feminine, Gentle and Wonderful
Vietnamese women are very feminine, gentle and wonderful. No doubt about that. There are four types of women in Vietnam from four regions of North, Central, South and West of Vietnam. The woman in each region is slightly different. Generally speaking, Vietnamese women are beautiful, charming, family oriented and submissive.
Vietnamese women who live in Vietnam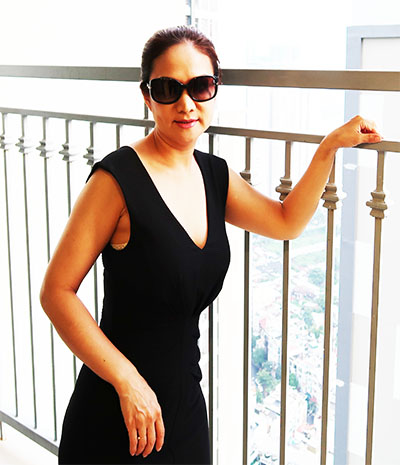 There are different levels of Vietnamese women. Rich women will choose high educated men who have good job while poor girls have no choice to get married with any ugly or old foreign man. In the last decades, there are many Chinese, Taiwanese or Korean men come to Vietnam for brides. Most of these guys are farmers in their country that they couldn't afford to marry local women so they come to Vietnam for brides. Beautiful poor girls have no choice to get married with ugly old guys because they need money to help their family. That's so sad. However, rich or high educated girls in Vietnam will choose the man whom they love. This is what this Vietnamese dating site created to help Vietnam singles find and meet each other for love and marriage.
Vietnamese women who live in the West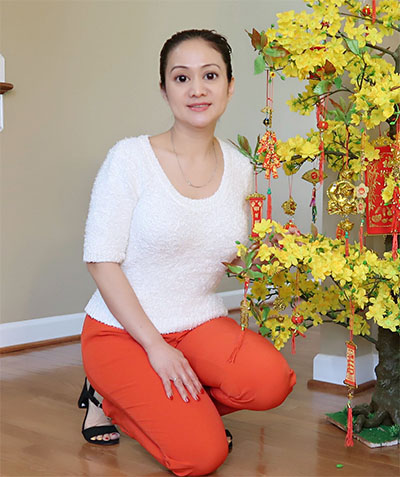 These women migrated to the US, Canada, Australia, Germany, UK, France and other western countries with their family and some of them were oversea too. Many of them don't even speak Vietnamese so they speak English fluently as native people. They are picky, to tell you the truth. Most of them have good job and can take care of themselves so they are looking for a trustworthy and gentle man that they love. When you're searching for single Vietnamese women oversea, then you will have a tough time of getting a response from them. I saw many of single men on Vietnamese dating site Vietsingle.us tried to send messages to women overseas, they don't get as many replies as compared to when they send messages to local single women in Vietnam. So, gentlemen, if you're interested in a young beautiful women, then you should open your choice to Vietnam.
Why are Vietnamese women beautiful?
The culture and geography of Vietnam make these women beautiful and attractive. Usually 8 out of 10 women are charming and stunning. Vietnam was influenced by both Chinese, France and American culture so the way they look, act, and talk are mixed between these cultures. Vietnamese women are somewhat similar to East Asian looks and Southeast Asian looks which make them unique that can't be found in other parts of the world.
Vietnamese women for dating and marriage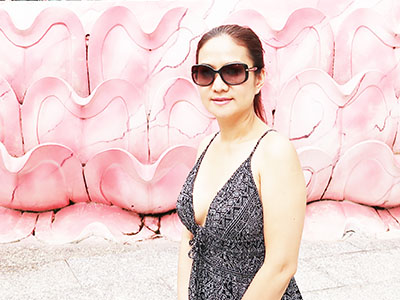 Gentlemen, many people think that with a beautiful face, big eyes, a slightly western nose, sunny smile, long black hair, a small figure is beautiful, as if the beauty is beautiful! Anyone can choose the woman to go through with his life. You should know that beauty does not follow any pattern, you are beautiful when you are satisfied with yourself, you are ready to be proud of your confidence in the crowd, you have to be yourself. Take your time, live a little slower, love yourself more, so you can love other people.
So gentlemen? Which type of women will you choose? I don't like to hear the word "a beautiful wife is someone's wife".
Come on guys, be confident, you must choose the person you love to live happily.
Dear guys, as long as you choose the woman you love, you can easily do anything for her, making her happy. Human life on earth has a 50% decision to be women. Beauty does not have itself, but it is present in the mind, in the eyes of those who love it. Everyone feels the beauty differently, maybe you see her beautiful, but I don't feel her pretty. The truth is, 100% of men like beautiful and attractive women.
A beautiful woman has a beautiful appearance and a beautiful soul. Good looks, you love to look absorbed, and help you to sublimate. Having a beautiful soul will pass sympathy for others, to help life, and help others. Anyway, women with good looks, always important in every field, more successful, more sympathetic, and it's easy to make men's hearts flutter.
Beside the beauty, Vietnamese women are friendly and hospitable. Today, life has changed to be faster so do women in Vietnam. This has made the girls strive to constantly strive. Contacting them, you will see exuding intelligence, agility, sophistication and very active in communication.
With white-like-yellow skin, gentle, luxurious, noble, especially sweet and mellow voice, bringing you to many different levels of emotions. Their dress is very well-groomed, fashion combines Western and sometimes slightly sexy, causing a good feeling for you. Personal perfection and dedication to a better society did not make them forget their family responsibilities. My good friend said: he was taken care of every meal, sleep, even a wonderful bed. She also brought towels and bathing suit to prepare him to bathe.
Actually I think, with today's social living standards, when people are fully material, spirit will flourish. Every Asian wife takes good care of her family. Vietnamese women's voice is as sweet as a chocolate bar. The investment in trying to learn constantly has helped her to advance in her career no less than men. Her husband's success always had the figure of her behind her support.
If the men in Vietnam dating site Vietsingle want to get to know a Vietnamese woman, then be careful, manly, smart is her choice. Is it true that the urban lifestyle, the pressure in the flow of life have created their personality? All women want that, right? Money is also good, very manly, intelligent, humorous, altruistic men are a necessary and sufficient condition to build a stable family.
Vietnamese women are beautiful in physical appearance and personality. It is a quality that has been deeply rooted in the tradition from generation to generation.
Of course there are many charming women in Asia but the beauty of Vietnam women can't be denied, right?
So which kind of woman is the most beautiful in your eyes? Let's argue, I really like your feedback. If I has forgotten any details, please contribute.