How are Vietnamese Girls in America & Vietnam Different?
Vietnamese girls in USA are more powerful and responsible. One primary reason is because they educated the Western culture. Responsibility is the first priority of all American people to take care of themselves and their family. When Viet girls who live here for a few years, they learn this custom. They work hard and they take care of their family. I have seen some single Vietnamese mothers who can take care of two or three young children with no problem. They work full time and they raise their children without any support from their ex-husbands. This is a great example of Vietnam girls who live in the United States. They are more responsible than girls who currently live in Saigon, Hanoi, Ho Chi Minh city of Vietnam.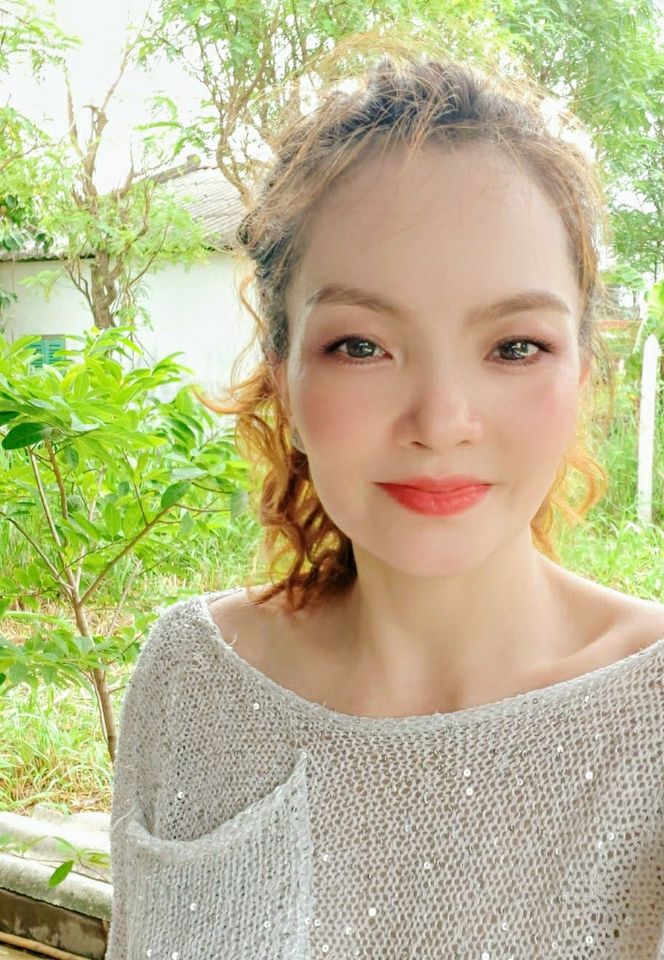 Viet girls in Vietnam follow the traditional custom. The man goes out to make money and the woman stays home to take care of the children and housework. This is a good custom, isn't it? In other words, most Vietnamese women in Vietnam depends on their husbands for everything. So, even if the husband treat bad to his wife, she will not dare to leave him. She does not have money. This is the first thing she worries about. I have seen many Vietnamese husbands beat up their wives in the house and in public, these wives still stay with their husbands. They live as an dependence from their men, so they can not leave out the house. Vietnamese girls in Vietnam country depends on their husbands for a living.
Vietnamese women in America work hard to take care of their family, either by themselves or with the help from their husband. It is just a different society of each nation. In USA, Viet women have to work hard because of the higher living condition here, such as house, mortages, finance, and other expenses. They have to work to live on this great country. When they work and live independently like a man, they are not afraid of their men. They can take care of themselves easily. Most Vietnamese people in here get good opportunities in the United States so they can make good money and live in a high condition. Vietnamese women in America work hard and still take a good care of their housework.
Women in Vietnam usually stay home after married. They take care of the housework and children. The husband works to take care of the family so he is responsible for the expense in the family. He is the only one who can make money. Vietnamese wives respect their husbands because of such reasons. Generally speaking, Viet girls in USA are more powerful because they can speak what they think as well as share ideas with their husbands equally. On the other hand, most girls in Vietnam can't speak the truth. They can't share ideas with their husbands because their ideas are not respected. Most of the time, the husband does not listen to his wife. This happens a lot in a developing country like Vietnam.
Looking for Vietnamese women at online dating sites has been a well-known phenomenon in the last few years. There are thousands of relationships created online every year. You need to register for a profile at any dating service in order to interact with others. A profile is a personal ad that describes who you are. You can write anything on your profile, including name, age, interests, hobby, career, likes, dislikes, etc. You can even post some pictures on your personal ad to attract other singles. Vietnamese dating sites are best places to find your soul mate without paying any cost. When you join totally free Vietnamese dating services, you never pay anything for your membership. Love is supposed to be free.
Vietnamese women are different from Western women. A Vietnamese woman is honest and faithful to love and marriage. She respects her husband and lets him lead the family. She stays on your side, no matter what you do. There are thousands of Vietnamese girls who live in California, USA; they always keep their traditional customs. Vietnamese-American girls are so beautiful and sexy, including extremely beautiful eyes. When you search for a girl online, you must be serious. Vietnamese girls are sometimes hard to understand what they think and act. You must slowly gain her trust by taking good care of her every time you go out with her. You respect her and treat her in a good manner, you'll win her heart.
When single Vietnamese women post their personal ads online, some of them don't post their photos because they are afraid to show their faces in public. So, if you are searching for women, then you should search for profiles without photos too. This is the difference between an Asian girl and a Western girl. Western girls are not shy when they post their pictures online. Vietnamese women are very shy when they post their photos online. In reality, profiles with photos are viewed more than profiles without photos. One picture is worth 1000 words. This is true because it is quick to make a decision whether to contact this person or not just based on the photo. However, to get a true love, you have to find a match between you and others, not just based on pictures.
So, Vietnamese ladies who live in Ha Noi or other cities of Vietnam different from those who live in America such as California, etc.
To get a long-term relationship with a Vietnamese woman, you must be serious and have patience. You must earn respect and trust from her first. To win her heart permanently, you must respect her and treat her in a good manner. If you try to get her on bed in the first few dates, then you will not win her heart. Anyway, there are thousands of Vietnamese girls who register online to look for partners; you can find the best one. Looking for a date at the nightclubs is an old way which rarely works. The modern way to find a long-term companion is the online dating method. You can find a perfect match at any Vietnamese dating service. Thousands of women looking for men online are waiting; find your other half today.